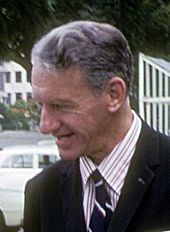 The Colony of Southern Rhodesia was a self-governing British Crown colony in southern Africa from 1923 to 1980, equivalent in territorial terms to modern Zimbabwe. Following its Unilateral Declaration of Independence in 1965 it existed as the self-declared, unrecognised state of Rhodesia until 1979, when it reconstituted itself under majority rule as Zimbabwe Rhodesia, which also failed to win overseas recognition. After a period of interim British control following the Lancaster House Agreement in December 1979, the country achieved internationally recognised independence as Zimbabwe in April 1980.
Since the 11th century, present-day Zimbabwe has been the site of several organised states and kingdoms as well as a major route for migration and trade. The British South Africa Company of Cecil Rhodes first demarcated the present territory during the 1890s; it became the self-governing British colony of Southern Rhodesia in 1923. In 1965, the conservative white minority government unilaterally declared independence as Rhodesia. The state endured international isolation and a 15-year guerrilla war with black nationalist forces; this culminated in a peace agreement that established universal enfranchisement and de jure sovereignty in April 1980. The country then rejoined the Commonwealth of Nations (later suspended in 2003), and became a member of the United Nations and the Southern African Development Community (SADC).
Robert Mugabe has been the president of Zimbabwe since 1980, when his ZANU-PF party won the elections following the demise of white minority rule. Under Mugabe's authoritarian regime, the state security apparatus has dominated the country and been responsible for widespread human rights violations.[12] Mugabe has maintained the revolutionary socialist rhetoric from the Cold War era, blaming Zimbabwe's economic woes on conspiring Western capitalist countries.[13] Burnished by his anti-imperialist credentials, contemporary African political leaders have been reluctant to criticise Mugabe, despite being what Archbishop Desmond Tutu called "a cartoon figure of an archetypical African dictator."
What if Southern Rhodesia never fell, what if the blacks were not discriminated.